Brake Repair & Services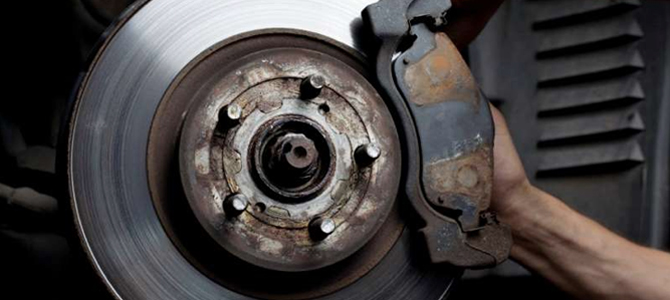 Gainesville Expert Brake Service
Gainesville Transmission can service your brakes to keep your car stopping safely. We service the Gainesville area, including surrounding areas such as Oakwood, Flowery Branch, Alpharetta, Buford and Cumming, and are here to help keep your brakes working properly. We are qualified to repair and service all domestic and imported vehicles using parts that are equal to or exceed the standards of those parts originally used by the manufacturers.
Gainesville Transmission Repair can evaluate your brakes in quickly with our expert brake technician, giving you an estimate of any repairs needed before beginning any work. Some indicators that your brakes are in need of repair or replacement are:
Squealing, grinding sounds when coming to a stop
Soft feeling brakes, having to press down harder to stop
Pulling to one side or shaking when stopping
Taking a longer distance to stop the vehicle
Brakes sticking or are touchy or grabby
Having to press brakes to floorboard to get to function
Don't take chances. Our expert brake maintenance is a safety requirement you shouldn't ignore. The ability to stop quickly is paramount to your safety as well as anyone riding in your vehicle. Protect your life and your assets with properly maintained and working brakes.
Brake Repair & Replacement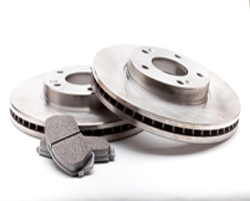 Gainesville Transmission encourages you to take your brakes seriously, as they are one of the most important parts of your vehicle. We provide top of the line brake parts along with new brakes that work like they were intended to when the vehicle was new. We have a variety of products to choose from with various pricing schedules.
Gainesville Transmission Repair offers installation of new brake shoes and pads with various warranties to fit any budget. Our brake maintenance includes lubricating and adjusting your parking brakes and pads on the drum brake assembly.
Services for Brakes include:
Warranty on all Brakes
Bleeding and Adjusting Brakes
Rotor and Drum Resurfacing
ABS Diagnosis
New Brake Hose
New Master Cylinders
Brake Line Replaceent
Caliper Replacement
 
Brakes Pads
For better stopping power, Gainesville Transmission Repair offers premium brake pads with an enhanced warranty. Choose from Ceramic brake pads which blend ceramic with copper fibers embedded into the pads. Ceramic brake pads are quieter, make less dust when stopping keeping your wheels cleaner, and last longer than semi-metallic pads. However, these type of brake pads cost more than semi-metallic and can cause more wear, especially on heavy towing. We also offer Semi-Metallic brake pads with metallic fibers embedded that provided a good grip in cold weather environments and are less expensive than Ceramic brake pads.
Brake Fluid Replacement
Gainesville Transmission Repair can replace your brake fluid and clean the master reservoir and flush your brakes to keep your brakes in top working condition. Aging brake fluid needs to be replaced. Changing your brake fluid helps extend the life of your brakes. Gainesville Transmission Repair services Gainesville, GA and it's surrounding areas such as Oakwood, Flowery Branch, Alpharetta, Buford and Cumming.